anodized thermal break for aluminum windows frame parts
| | |
| --- | --- |
| Preço unitário: | 2500 USD |
| Quantidade de pedido mínimo: | 10 Ton |

| | |
| --- | --- |
| Pacote: | customized |
| produtividade: | 300tons |
| marca: | HONG YING |
| transporte: | Ocean,Air |
| Lugar de origem: | China |
| Habilidade da fonte: | 3000ton |
| Certificados : | ISO14001, ISO45001,ISO9001 |
| porta: | nansha,guangzhou,shenzhen |
Informação básica
Modelo: YL-12678-1 series
Descrição do produto
6063 T5 T6 anodized thermal break aluminum profiles for aluminum windows frame parts

Product Name

6063 T5 T6 anodized thermal break aluminum profiles for aluminum windows frame parts

Implements Standard

GB5237.4-2008

Grade

6000 Series

Thickness

0.8-2.0mm

Temper

T3-T8

Color

champagne,bronze,grey,brown,white,black,etc

Surface Treatment

Anodized,

Powder Coating,

Electrophoresis,Wood Grain,Polishing,Brushing,etc

Length

6m or base on demand

Package

1.protective film for each profile;

2.wrap with shrinking bag,pearl cotton or carton;

3.Packing according to customer request;

Load

Around 15tons For 20GP And 25tons For 40HQ
Aluminum Profiles Advantages:
1. Compared with other commonly used metals, the density of aluminum profile Bai is smaller and lighter. The density of Du is only 2.70 g / cm3, which is 1 / 3 of copper or iron. In the process of using Zhi, the required bearing capacity is not considered at all.
2. In the production process, aluminum profiles are treated by two processes, hot and cold, which have strong corrosion resistance.
3. Aluminum profile has good ductility. It can be made into light alloy with many metal elements, with high quality.
4. Compared with other metal materials, aluminum mold has strong plasticity, good productivity and good advantages for production.
5. Aluminum profiles have good casting properties and can be processed into different shapes of aluminum profiles.
6. The surface treatment performance is good and the appearance color is bright.
7. The chemical property is stable, non-magnetic and can be recycled. It is a kind of benign and recyclable metal material.
8. Small elastic coefficient and no spark in collision and friction make the best performance in automobile technology.
9. It has good thermal conductivity and conductivity, and is outstanding in short distance transmission.
10. Compared with other metal materials, aluminum profiles have no metal pollution, no toxicity and no volatile metal on the surface oxide layer.
Themral Break Aluminum Profiles Features:
Heat cut aluminum alloy is the abbreviation of heat insulation aluminum alloy for bridge breaking. Bridge breaking aluminum is also called heat insulation bridge breaking aluminum profile, heat insulation aluminum alloy type right material.
The two sides of the broken bridge aluminum are made of aluminum, and the middle part is made of plastic profile cavity, which can improve the water vapor tightness of doors and windows.
In terms of thermal insulation and sealing performance, the new type of bridge breaking energy-saving aluminum alloy window is leading the fashion.
Broken bridge aluminum alloy window is an improved type based on the old aluminum alloy window in order to improve the thermal insulation performance of doors and windows.
The principle of bridge breaking aluminum alloy window is to use PA66 nylon to separate and connect the two layers of aluminum alloy Indoor and outdoor.
Broken bridge aluminum alloy is a new type of thermal insulation aluminum profile, which can be divided into strip type and glue injection type according to the connection mode.
Advantages of Aluminum Frame:
Advantages of Aluminum Frames:
Slim Profile

Durable

Narrow Sightlines

Low Maintenance
Light yet strong, aluminum frame windows and patio doors can be configured into a wide variety of combinations. The narrowness of the frame places the focus on the glass and subsequently, the view it offers. Multi-panel glass walls are often made with aluminum frames to facilitate indoor/outdoor living. Milgard aluminum frames are available in anodized or baked-on finishes for long lasting color. Sealed, mechanically joined corners stay square and true over years of use.
Aluminum is not recommended in beach homes for while the material is water resistant, it can suffer corrosion from salt water and salt air. The corrosion affects hardware operation and frame performance.
Because aluminum conducts heat and cold well, Milgard offers a Thermally Improved Aluminum frame in select regions. Thermally Improved Aluminum windows and patio doors are equipped with thermal breaks to separate the interior and exterior surfaces and reduce heat transfer.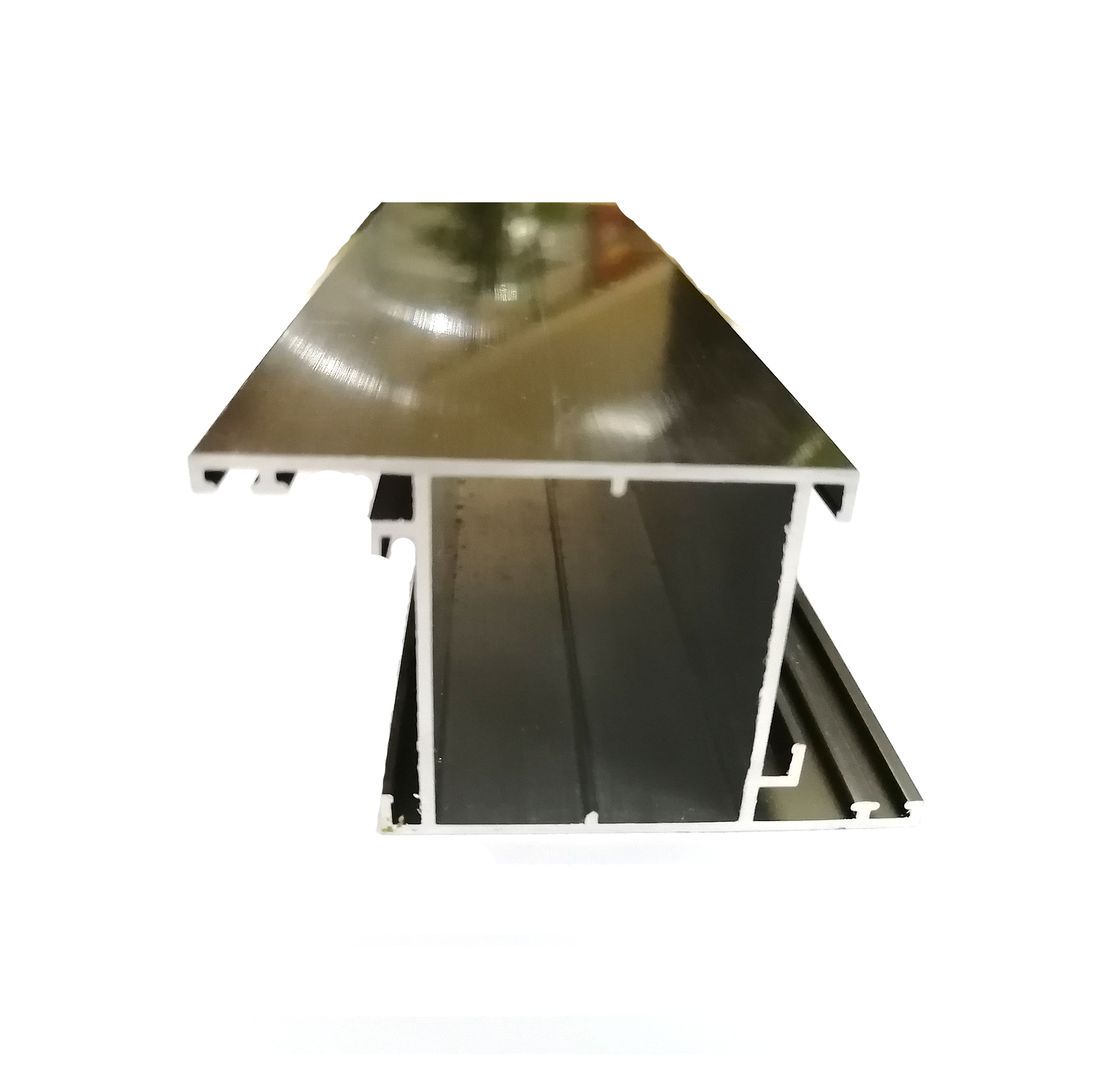 Corporate Introduction:
Guangdong Yong long Aluminum Co., Ltd. is located in the No. 10 (Sanjiang market) of Leping Town, Sanshui District, Foshan. The company was founded in 1997. It is a comprehensive and large-scale aluminum profile enterprise integrating the research and development, production and sales of aluminum alloy profiles. The company is leading the "Hong Ying" brand. Strong comprehensive strength and excellent service make Yong long "Hong Ying" sell well all over the country and exported to Southeast Asia, Europe, South America and many other countries.
Our company has 900 employees, including 120 high and intermediate engineering technology and management personnel, with advanced and perfect design, production, testing and testing methods as well as perfect sales network and after-sales service system. The products sell well in more than 10 national and foreign ports, Australia and Taiwan areas.
Corporate Advantages:
1.20 years' experience and advanced equipment
2.Customize: We can manufacture according to your size and shape of such aluminum profile;
3.Strong production capacity - 28 extrusion lines, 50,000TONS/Year
4.One Stop Service Specialized in mould, extrusion, anodizing, powder coating, wood grain and Processing;
5.Shortest Delivery , competitive prices and excellent service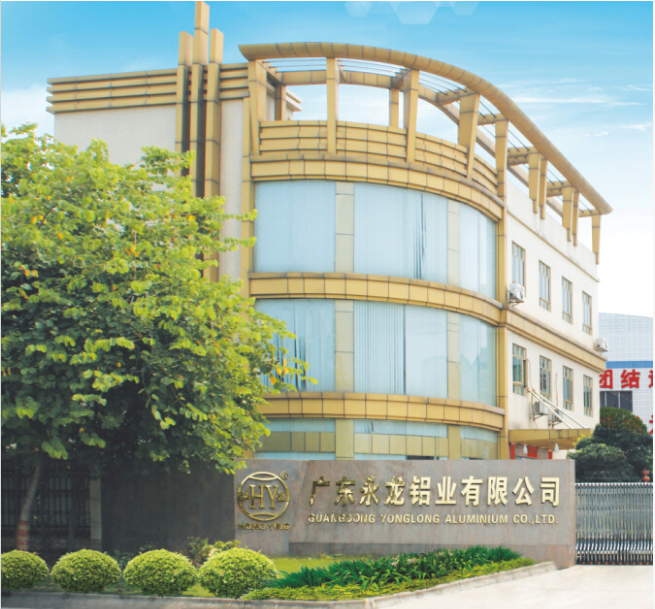 Certificates: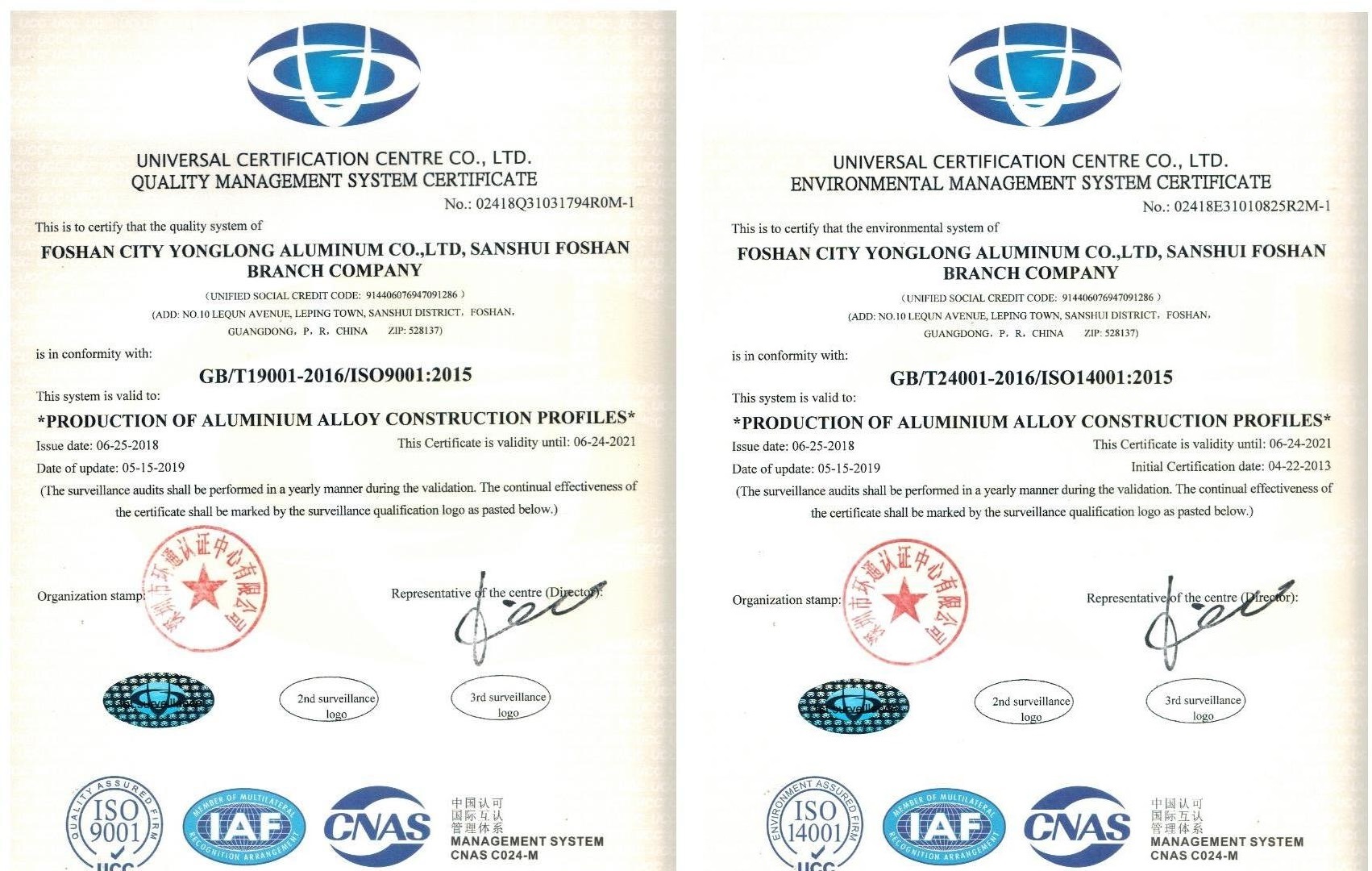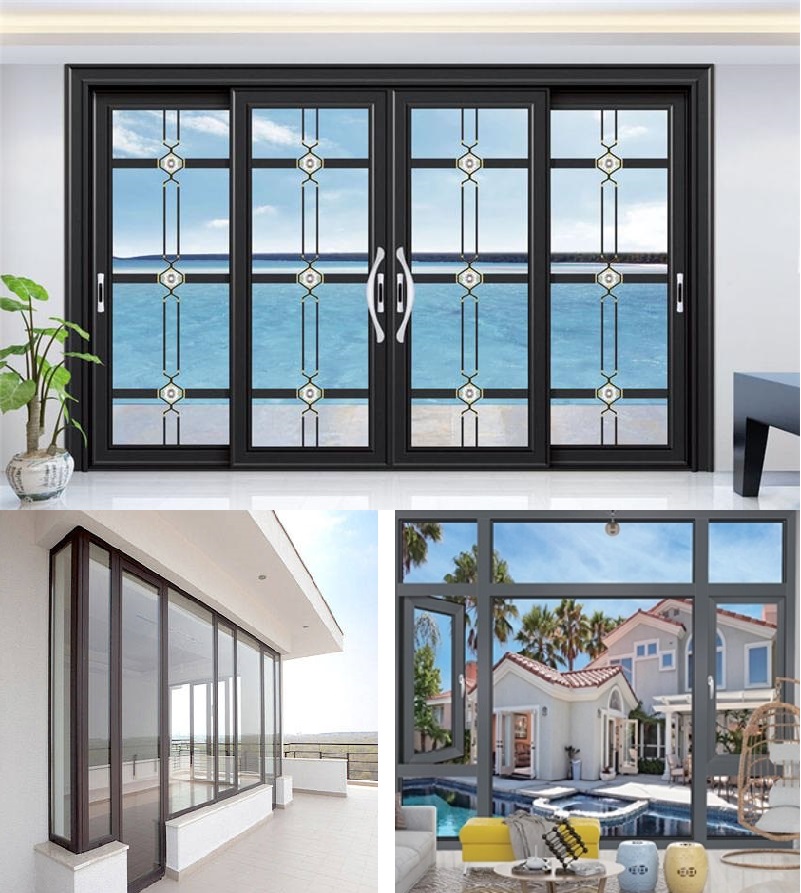 Aluminum Windows Types
Casement Window
The advantages of casement window are large opening area, good ventilation, good sealing, excellent sound insulation, heat preservation and impermeability. It is convenient to clean the windows with the inner open type, while the outer type does not take up space when opening. The disadvantage is that the window width is small and the vision is not wide. The opening of the external window needs to occupy a space outside the wall, which is easy to be damaged when the wind blows; and the inner window is to occupy part of the indoor space, so it is not convenient to use the screen window, curtain, etc. when opening the window, it is not convenient to use the screen window and curtain. If the quality is not up to standard, it may also seep rain.
Sliding Window
Bedroom sliding window
The advantages of sliding window are simple and beautiful, large window width, large glass block, wide field of vision, high lighting rate, easy to clean glass, flexible use, safe and reliable, long service life, opening in a plane, occupying less space, convenient installation of screen window, etc. The most commonly used by consumers is the sliding window. The disadvantage is that the two windows can not be opened at the same time, only half of them can be opened at most, the ventilation is relatively poor, and sometimes the sealing is also slightly poor. Sliding window: divided into left and right, up and down push-pull two kinds. Sliding window has the advantages of not occupying the interior space, beautiful appearance, economical price and good sealing performance. It adopts high-grade slide rail, which can be opened flexibly with a slight push. With large pieces of glass, not only increase the indoor lighting, but also improve the overall appearance of the building. The forced state of the window sash is good and not easy to be damaged, but the ventilation area is limited.
Overhanging Window
Side Hung Window
This is a kind of aluminum alloy plastic steel window which appeared around 2010. It is a new form developed on the basis of casement windows. It has two opening modes, which can be opened horizontally or pushed from the top. When the casement window is closed, pull the upper part of the window inward to open a gap of about 10 cm. That is to say, the window can be opened a little from the top. The open part is suspended in the air, and is connected with the window frame through hinges, etc., so it is called up hanging type. Its advantages are: both ventilation and safety can be guaranteed, because there are hinges, the window can only open 10 cm of the seam, from the outside hand can not come in, especially suitable for use when there is no one at home. The function is not only limited to the side opening window, but also the sliding window can be opened by hanging.
European Style Window
Side Window
According to different regional culture, it can be divided into northern Europe, simple Europe and traditional European style. Among them, the pastoral style prevailed in Europe in the 17th century, emphasizing the change of linear flow and gorgeous colors. It is based on Romanticism in form. The decoration materials are usually marble, colorful fabric, exquisite carpet and exquisite French wall hanging. The whole style is luxurious, rich and full of strong dynamic effect. The other is Rococo style, which likes to decorate with light and thin curves. The effect is elegant and intimate. European royal nobles all prefer this style. This needs to match the overall style of the home decoration.
Please tell us the information below, and we will give the best suggestion to you !
1. Where you intend to use the aluminium profiles?
2. If you have the estrusion drawing, send us and we develop the correspondence mold.
3. Which color you want or tell us the architectural style you like.
4. Purchase quantity. It will convenient us to give you the best price.
Guangdong Yonglong Aluminum Co.,Ltd
Guangdong Yonglong Aluminium Co., Ltd. está sediada em No. 10 Lequn Avenue, Leping Town, Sanshui District, Foshan City. A empresa foi fundada em 1997. É uma empresa abrangente de perfis de alumínio em grande escala que integra P&D, produção e vendas de perfis de liga de alumínio. A empresa está liderando a gestão da marca de alumínio "Hongying" e da marca de portas e janelas de sistema high-end "Konuk KLUK". Com forte força abrangente e serviço de alta qualidade, os produtos Yonglong vendem bem em todo o país e são exportados para o sudeste da Ásia, Oriente Médio, Europa, América do Sul, América do Norte e muitos outros países e regiões.
Nossa empresa tem cerca de 1.000 funcionários, incluindo 150 engenheiros seniores e intermediários e pessoal de gestão. Possui uma equipe sênior de P&D e design, apresenta equipamentos de produção avançados e tecnologia de teste e inspeção, e constrói uma rede completa de vendas e sistema de serviço pós-venda. Os produtos são vendidos em todo o país. E regiões de Hong Kong, Macau e Taiwan, bem como mais de 30 países no Sudeste Asiático, Europa e América do Norte.
Nossa empresa possui 25 modernas linhas de produção de perfis de alumínio e 35 equipamentos de inspeção de qualidade (conjuntos), integrando fusão e fundição, molde, extrusão, geada mecânica, anodização, revestimento eletroforético, pulverização de pó, transferência térmica de grãos de madeira, linhas de produção de isolamento térmico, injeção de cola / striping, processamento profundo de alumínio industrial e a introdução de tecnologia avançada de tratamento de superfície de banho de porcelana. Com sua excelente tecnologia e habilidade, ela se destaca na indústria do alumínio e é altamente elogiada pelos clientes. Após anos de desenvolvimento, a empresa passou a certificação do sistema de gestão de qualidade ISO9001: 2015 e certificações de produtos de padrão internacional.
Nome da empresa: Guangdong Yonglong Aluminum Co.,Ltd
representante: Weiwen Chen
Produto / Serviço: Perfis de Alumínio , Extrusão de Alumínio , Janelas de Alumínio , Portas de Alumínio , Cortinas de alumínio , Cofragem de Alumínio
capital: 10,000,000RMB
Ano de Fundação: 1997
Volume anual de vendas (milhões EUA $): US$50 Million - US$100 Million
Porcentagem de exportação: 61% - 70%
Volume de Compra Anual Total (EUA $ Milhões): US$5 Million - US$10 Million
N º de Linhas de Produção: 25
Número de Funcionários de I&D: 11 -20 People
Número de Funcionários QC: 11 -20 People
Serviços OEM Desde: yes
Tamanho da Fábrica (metros Quadrados): 10,000-30,000 square meters
Localização da Fábrica: No.10 Lequn Avenue,Leping Town,Sanshui District,Foshan City,Guangdong Province, P.R. China
Pessoa De Contato: Ms. Susan
Número De Telefone: 86-757-87392211
Enviar e-mail para este fornecedor